Vacancies have arisen for one of the best outdoor jobs available in Guernsey – helping to maintain L'Ancresse Common, the largest area of open land in the island and used by thousands every year.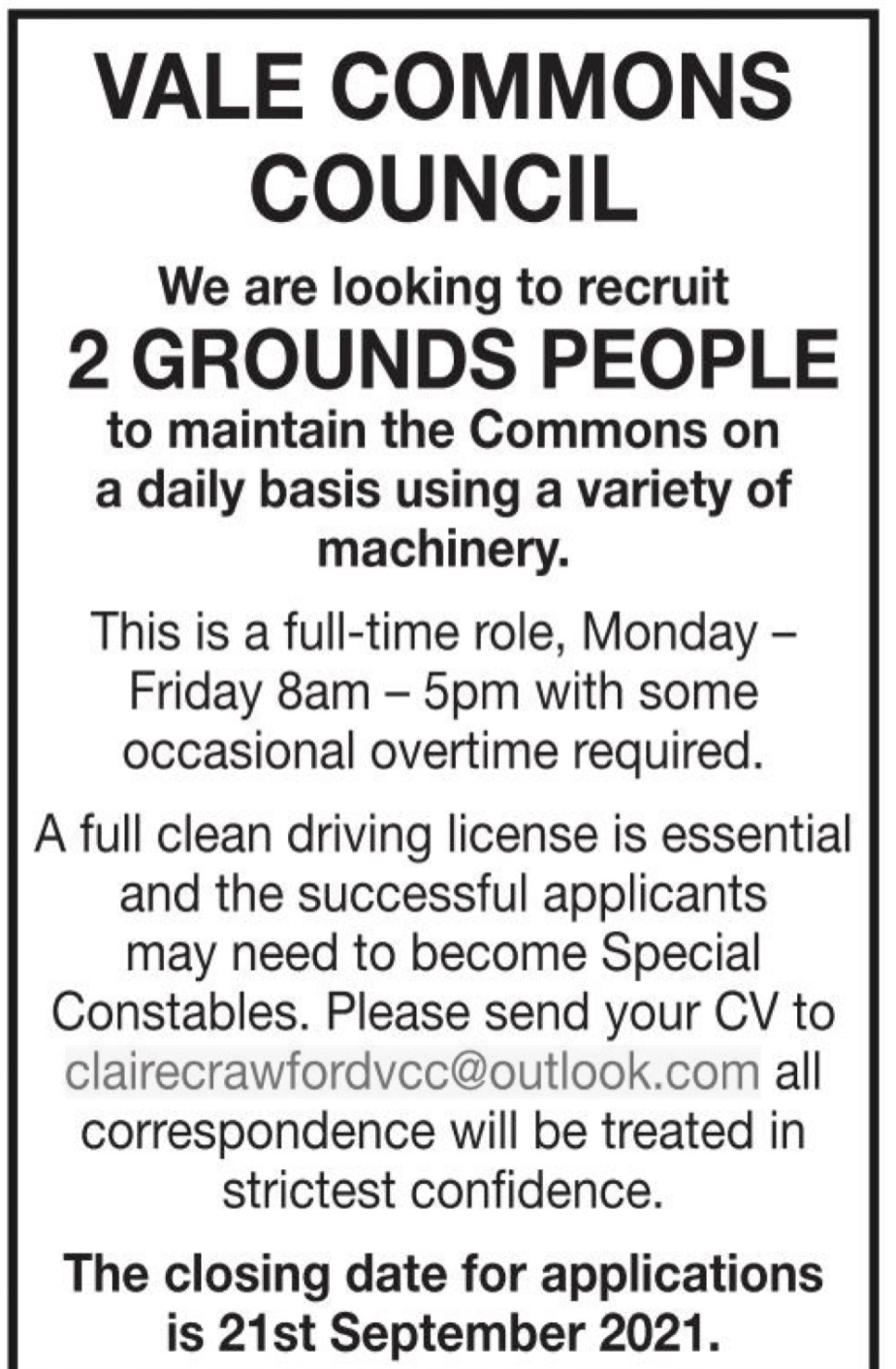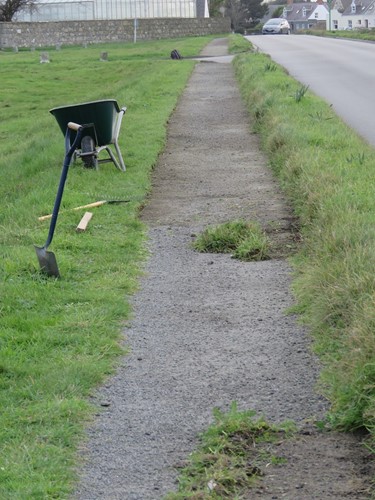 The Vale Commons Council is seeking to recruit two grounds people to maintain the Common on a daily basis using a variety of tools and machinery.
In all, there are more than 700 vergees of Commons and the job is full time, 8am until 5pm with some occasional overtime required, according to the Council.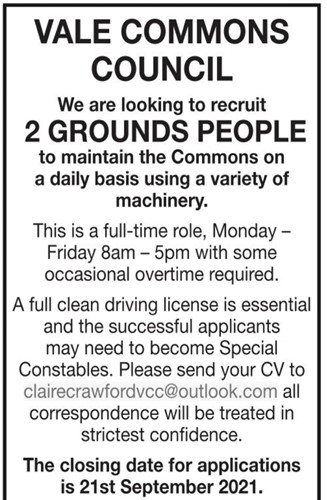 It says that successful applicants will need a clean driving licence and they may need to become Special Constables as part of their duties.
Full details and how to apply are in the official advert, pictured, with a closing date of 21 September. 
About the Common
In addition to the many open spaces, there are numerous and large areas of gorse and other important habitats for many species of birds, animals and other wildlife. The Commons run from the Vale Church in the west to Beaucette in the east.
Presently, approximately 368 vergees is given over to the playing of golf.
The Commons also have a number of shooting ranges, two football pitches and a horse-racing course.
Managing the Common
The Commons are managed by the Vale Commons Council ("the Council"). This body is empowered by an Ordinance (XI of 1932) and the Council comprises five members, two of whom must be Douzeniers. In particular, their duties include a responsibility "to regulate and supervise the use of the Commons not only as a place for the exercise of the rights of common pasture, but also as a place of public resort and recreation and this in such a way as to ensure as far as possible to every person the opportunity to enjoy the amenities of the place for those purposes and to prevent any use which would be harmful to the general interest."
Commons facts
There are (depending upon how you count them) no fewer than 16 car parks, with a total area of 10,800 square metres and the coastal footpaths and other footpaths, exceeding 3,038 square metres.
There are metalled tracks across the Commons which amount to an area of 2,126 square metres.
There are unmade tracks of 2,721 square metres.
There are a number of important ancient historical sites which are in need of investment.
There are a number of German fortifications which need ongoing maintenance, and also with a view to them becoming places of future public interest.