We were pleased with the response we had to the redesigned website and, especially, the Vale Church photo on the home page here as it gives a very rural 'feel' to the scene.
So we were delighted when local photographer Chris George was in the area yesterday and produced his own take on this iconic view.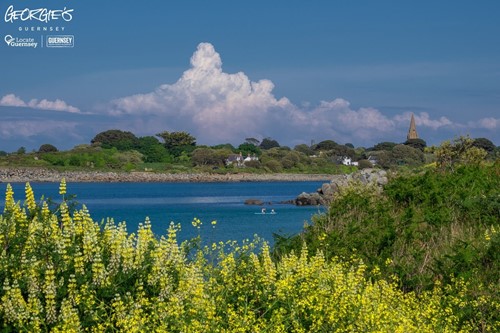 As he put it: Remember those #MrBlueSky summer days from your childhood which we kid ourselves we never get any more? Well we got one today! "Lazy Sunday afternoon, I've got no mind to worry. Close my eyes and drift away"
The image is one of a series he produces for Locate Guernsey as part of the island's promotional campaign and it's good to see the Vale Parish getting the star treatment.
A bigger version of the image, which can be shared, is available on our gallery page on this site.
If anyone else has scenic shots of the parish, we'd be pleased to hear from you.