A community radio programme run from the Vale is interviewing Guernsey's head of Planning live this morning and has invited parishioners to submit questions to her about topical planning issues.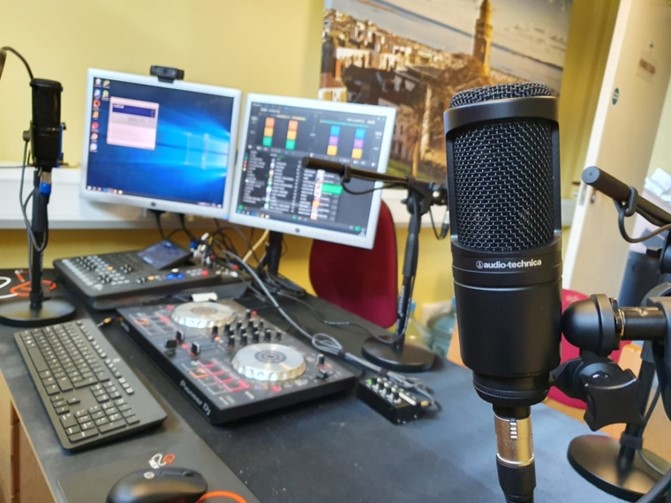 GNet is a not-for-profit community radio station and one of its presenters, Keith Pengelley (pictured), will be interviewing Development and Planning Authority president Deputy Victoria Oliver from his home studio at Les Hautes Landes, Vale.
His Sunday morning programme – a mix of music and political discussion – is establishing itself as a go-to forum for interesting content and lively discussion on island issues.

Because of the interest in the North in planning issues generally and greenfield developments in particular he wondered whether Vale parishioners would be interested in submitting questions to Deputy Oliver, right, to be considered on the programme.
"I know there's a lot of interest in what's happening at Leale's Yard and other areas in the Vale and St Sampson's," said Mr Pengelley, "so it seemed natural to ask the parish website if its readers had questions we could put to Deputy Oliver."

These need to be submitted to his Thinking On Your Feet show via email to [email protected] and every effort will be made to put them to the DPA president.

 Sunday 9.30am – 12.30pm – Thinking On Your Feet Sunday arts and politics show. This Sunday featuring local film makers and Deputy Victoria Oliver will be talking about her role as President of Development & Planning. Please email questions for Deputy Oliver on [email protected]

You can tune into GNet Community Radio here www.gnetradio.com