Improving the safety and appearance of Vale Avenue has got off to a good start with Guernsey Electricity having demolished part of the terrace of homes there that have stood derelict for a number of years.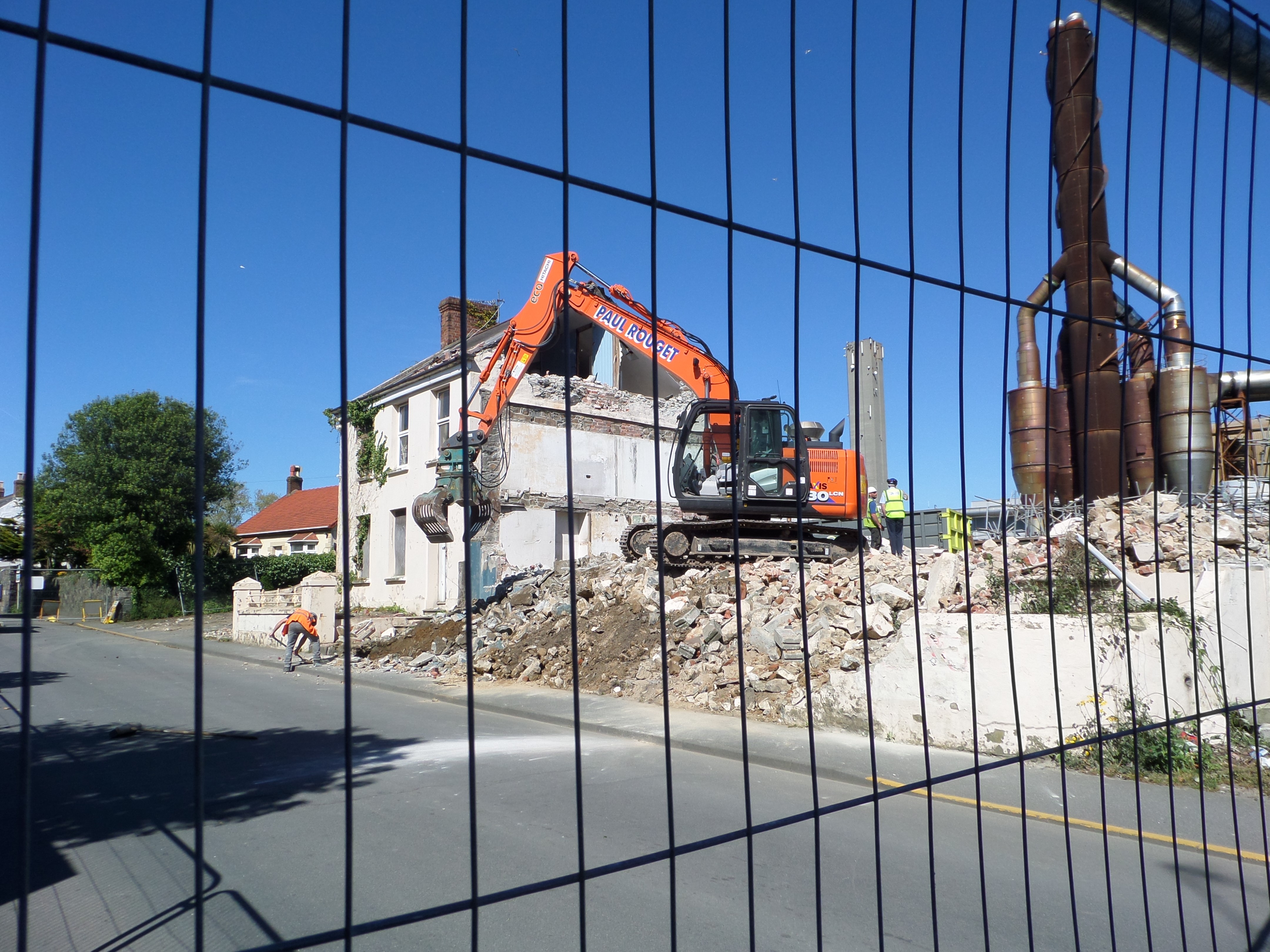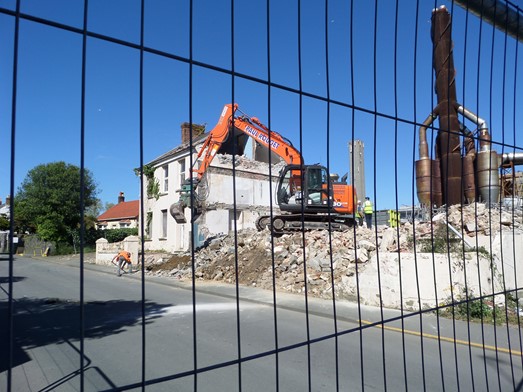 Contractors have cordoned off the area and already removed the smaller properties, which were roofless and, more recently, shored up with scaffolding.
Guernsey Electricity's chief executive, Alan Bates, said: 'The buildings were not only an eyesore but detrimental to the local area and, therefore, we believe the removal will make a positive difference to both neighbours and the wider community.'
The road closure was scheduled to end on Wednesday 16 May but motorists in the area were surprised that the work coincided with temporary traffic lights around the Vale Castel, while wall repairs were being carried out, which caused some tailbacks and complaints that coordination could have been better.
Mr Bates was  delighted that the demolition was not only on track but ahead of schedule. 'I would like to thank everyone for their patience during this time, and of course my colleagues within Guernsey Electricity who have worked incredibly hard to progress and manage the project,' he said.
.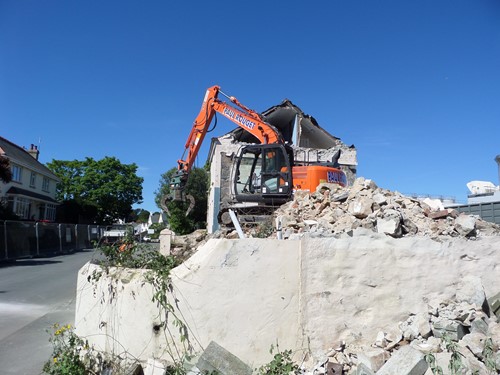 He acknowledged that the buildings were an eyesore and detrimental to the area and that removal would make a positive difference for neighbours and the wider community.
The Vale Douzaine had been pressing GE and the planners to resolve the issue for years and Senior Constable Richard Leale has already welcomed  demolition as 'a sensible decision'.
Residents and those using the Bridge would now like some clarity on what happens next to the site. There has been some speculation that GE would allow it to be used as a car park, releasing much needed spaces for the area.
However, Mr Bates said that the company is restricted by the terms of the planning permission as to what it can do with the site post-demolition. 'Initially, fencing will be put up around the site to make it safe and secure for the general public.'
Future developments will involve the parish. however.
'In the mid to long term, as the business changes and technology evolves, Guernsey Electricity will review all of its sites to ensure it makes the best use of the Vale Avenue site for Guernsey. Prior to applying for any planning permission, Guernsey Electricity will engage with the local community to discuss potential options,' said Mr Bates.
Pictured below is what the site looked like before demolition started: