A truck that had apparently been abandoned for weeks at the Vale Castle car park has finally been moved – along with its full load of rubbish, old bikes and tyres.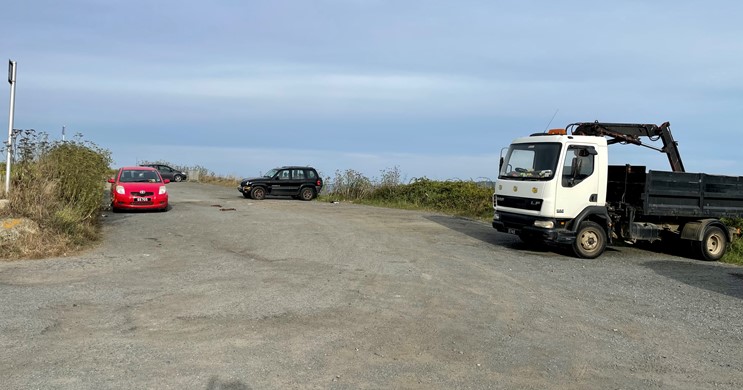 The now-cleared car park
The vehicle, which seemed to be gathering more refuse the longer it remained there, disappeared during the week in what seems to have been a joint operation between the Environment Department and Police.
Contractors were unable to take the truck away while it had a full load of unknown material in it and now it seems that Environment took action because the lorry had been left on Environment property, which is administered by the Agriculture, Countryside and Land Management Services (ACLMS).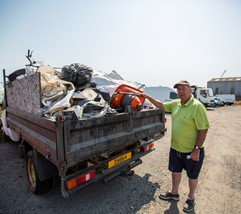 After the material had been removed, Police were able to use a breakdown contractor to take away the vehicle (pictured) and the car park is now clear.
Police property
The Vale Constables had earlier been involved but declined to use ratepayer funds to move the truck because it is not parish land and felt it was up to ACLMS to police their own property.
They were also surprised that although the owner had been traced no action had been taken because he said the vehicle had been sold.
This week's clearance suggests the authorities found a way around the problem.
Meanwhile, alongside the area that was occupied by the 'abandoned' truck is another vehicle that hasn't been moved for a while – and has two parking tickets on it (below).