A Vale Douzenier is playing a key part in fighting the coronavirus outbreak by helping to provide essential medical products for the worldwide emergency.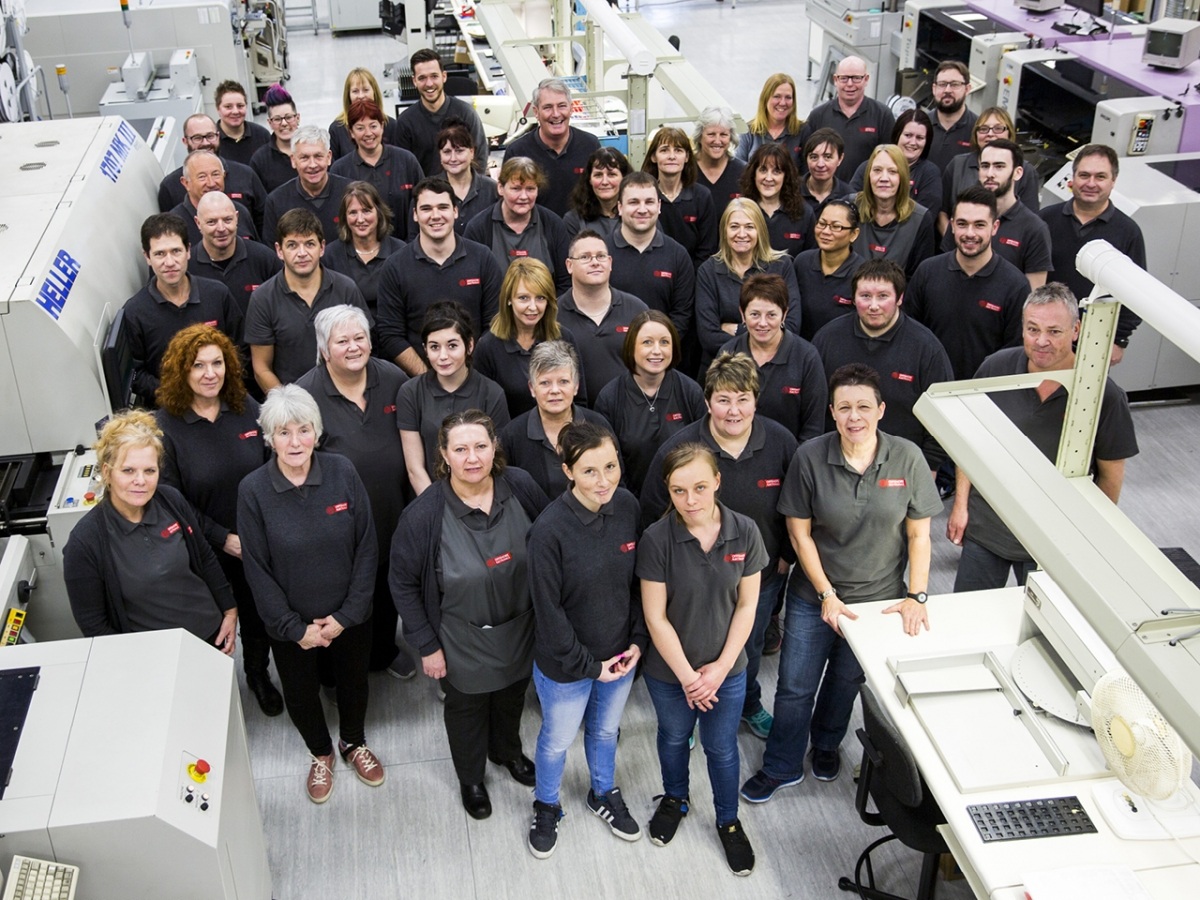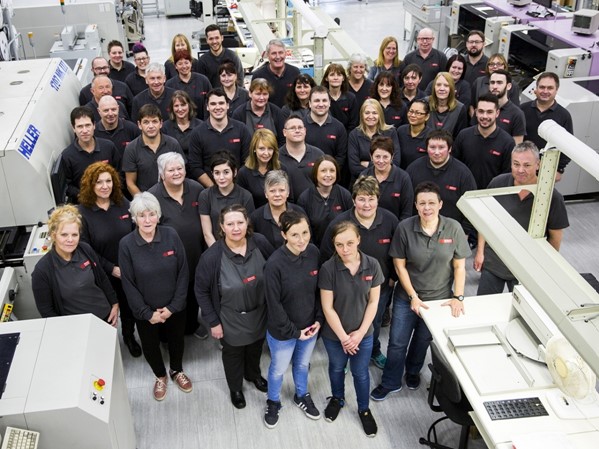 Paul van der Tang, pictured right, is Purchasing Director at and an owner of Offshore Electronics, Guelles Lane, St Peter Port, which is a Covid19 critical supplier providing essential medical equipment to the NHS and elsewhere in the world.
He said the good news in the crisis was that Offshore Electronics, which employs 60 islanders, seen above, is open and working hard to help provide much needed medical products.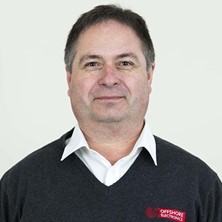 Ventilators
"We manufacture the electronics that go into neonatal and adult ventilators that are in huge demand at all NHS hospitals including our own, the PEH," the company said.
The business, which operates from a purpose built 2,000 sq m (20,000 sq ft) manufacturing facility and head office in Guernsey, also makes boiler and burner controls, again for use in NHS hospitals in the UK plus hospitals in Italy, Australia and the USA.
Huge demand
These are in huge demand as extensions and backups to existing services during the current pandemic.
"We have also offered our support to the UK government should it be required to manufacture further equipment," said Offshore.
Paul and his colleagues say it is essential that Offshore continues to manufacture, but with all the correct procedures in place to ensure the safety of staff, their families and the wider population.
Support
"It would be great if you could show your support for our staff and please be proud that this is going on in our island! We certainly couldn't be prouder."
Charles Parkinson, president of the Committee for Economic Development, described Offshore Electronics as "another world-class Guernsey business".