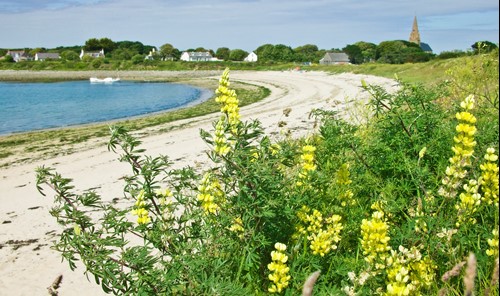 Volunteers are needed to help clean one of the island's best bays – Grand Havre – as part of La Societe Guernesiaise's Big Channel Island Beach Clean.
The event is this Saturday, the 11th, and starts at 2pm, meeting at Grand Havre Kiosk at La Route de L'Islet.
With plastic pollution and other concerns for the environment gaining increasing prominence, it's an ideal opportunity to get involved and help clean up this important corner of the island.
Led by the Marine Biology section of La Societe, helpers will be given guidance plus gloves, bags and litter pickers.
As La Societe says, put on your wellies, zip up those waterproofs and just turn up and join in. Those who have taken part in similar events have been amazed at what's littering island beaches even though they're some of the cleanest in the world.
If you do go and take some pictures, we'd love to see them and use them on the Vale Parish website. Just email them to [email protected] marked "beach clean" with any other information about what you found and we'll post them here next week.