What's been described by some as the worst road in the island looks set for improvement following pressure from the Vale Douzaine.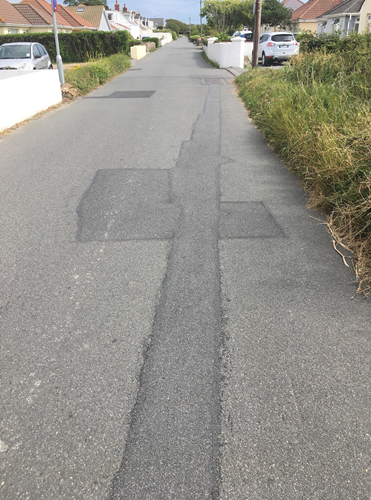 States Traffic and Highways has acknowledged that there are problems with Port Soif Lane, the thoroughfare that runs inland from the popular beach, and are looking for a comprehensive solution.
Members have previously criticised the road and the Constables asked to to take up the issue with Traffic.

As a result, Traffic confirmed that the lane was "on the radar" but was not scheduled for resurfacing.
Built on sand
The integrity of the asphalt was generally good. However, due to the road being built on sand, it had moved around and consequently the ride quality was poor, the department said.
"The main issue we face is that we can overlay the existing and create a lovely new flat surface but because the area is so low, surface water run-off would enter some of the residents' drives and, obviously, we can't create a problem for these properties," a spokesman said.
At their last meeting, however, the Douzaine felt this response was inadequate. "They are of the opinion that this road is now in a very dangerous condition and needs to be addressed sooner rather than later," the department was told.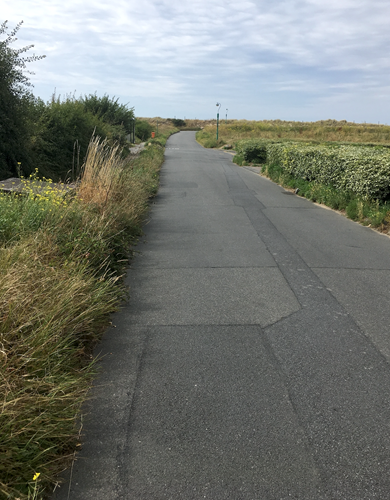 Survey
After this further representation from the parish, however, Traffic has now said that an engineer is set to arrange a comprehensive level survey of the road, which will be undertaken this month.
The results of this will determine what drainage works can be done in advance of resurfacing the road. It will also indicate any minor remedial works that could be made to improve the ride quality by taking out the worst of the dips and humps.
"I appreciate that this is not the perhaps the answer the Douzaine is hoping for. However, it must be noted that it is a particularly difficult set of circumstances whereby a road that has effectively been constructed on sand, and has sunk in places where the sand has shifted and settled, is sitting higher than the properties alongside it," the spokesman said.
"These issues, which Traffic & Highway Services will address, are going to be very expensive to fix but we hope to begin the process this year," he added.