Guernsey has a unique opportunity with Renewable Energy, Green Finance and Digital Skills to secure an advanced, long-term, prosperous economy based on the north of the island, Vale Douzeniers have been told.


A solar farm in Bristol
The Island has abundant renewables: wind energy, tidal power, sea and sunshine. Why not use this energy to power our economy and transform society?, Paul Fletcher, from Renew Guernsey Technical Services, asked members.
Forging the interconnected industries of Renewables, Green Finance and Digital into an economic industrial base, it would be possible also to provide the island's educational system with a new vision encompassing sustainability and green industry into its core.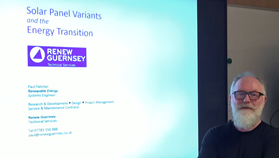 At a specially arranged presentation at the Vale Douzaine rooms, Mr Fletcher (right) had the following message for Douzeniers:
"Let's become "Energy Positive" export to Europe, make hydrogen gas from the sea. 2035 is the pragmatic aim for Guernsey and the carbon zero energy transition – if we lag, we'll be forced to forever import rather than self-produce.
"North Sea platforms are reimagined into hydrogen production islands powered by renewables. A ready-made island, we've great advantage surrounded by the sea and energy resources – literally on-tap. It's like being parked in the middle of an oil field.
"What about a Green Industrial Business Strategy encompassing renewables, finance and digital focussed through the Green Industrial North? Where Guernsey's power industries are traditionally based. It's likely that cable links to mainland Europe would interconnect through L'Ancresse bay. Why not bring in power from West Coast Wind Arrays and a Vale Solar Farm into the same interconnection station? Similarly, capture tidal energy from the Big Russell and just off Sark. Export the bulk of the power then funnel the wind power from the west coast, the solar from the northern tip of the island, from the tidal generators  across the common, down Route Militaire, turn right at the Saltpans, plug in at the power station.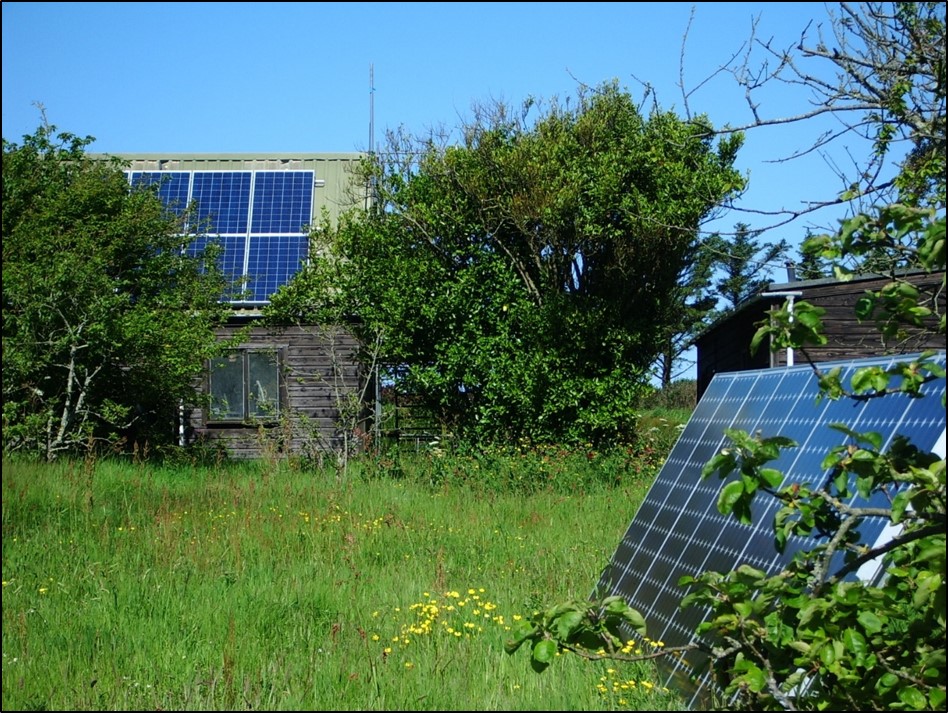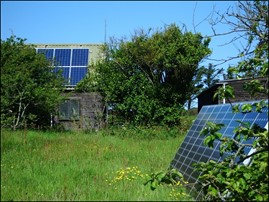 "We'll need places for renewable energy industry businesses and start-up ventures. From Longue Hougue for hydrogen production and macro-renewable deployment, to microrenewable organisations needing offices and distribution warehouses and workshops. Bringing coders, designers, researchers and educationalists into a technical hub will be beneficial and so what about the Saltpans Valley Tech Park? Academics, engineers, installers can rub shoulders and collaborate bringing change to our society and for the benefit of humanity."
Pictured left: a solar array installed in Sark by Mr Fletcher's Renew Guernsey Technical Services
​